Back
Showtime
Showtime: Penny Dreadful
Opportunity
To amp up excitement for the premiere of their new series, Penny Dreadful, Showtime, and Van Wagner Experiential commissioned Future Colossal to create an innovative and artistic experience that reflected the powerful aesthetic and themes of the series. This technologically intensive project was installed along the busy streets of both LA and NYC, and we invented a brand-new display technology called Live Vinyl to capture the imaginations of people walking by. The full campaign experience consisted of four cohesive interactive experiences: the Live Vinyl wall, a shareable augmented GIF station, peephole kinetoscopes, and cinematographic display.
Client
Van Wagner
Brand
Showtime
Role
Concept, Development, AV, Vinyl Design, Installation
Concept
The project - half art installation and half advertising campaign- transported pedestrians into the eerie world of Penny Dreadful. Utilizing our talented team of creative technologists and designers, we reconstructed a digital version of Victorian London, which was enhanced by the glow of Live Vinyl. As pedestrians walked past the Live Vinyl wall, they'd suddenly be stalked by shadowy Victorian figures, that would interact with them if they stopped to look. Each shadowy character had its own artificial intelligence which allowed them to make their own decisions and interact with pedestrians in natural human ways. Depending on the level of sidewalk activity, environmental effects would transform the scene, such as a colony of bats flying towards the street or the city bursting into flames. The resulting experience was both playful and unnerving.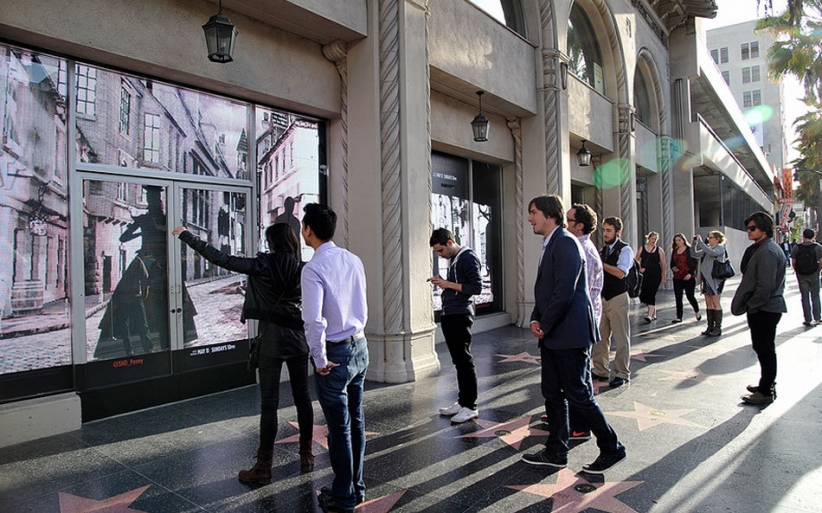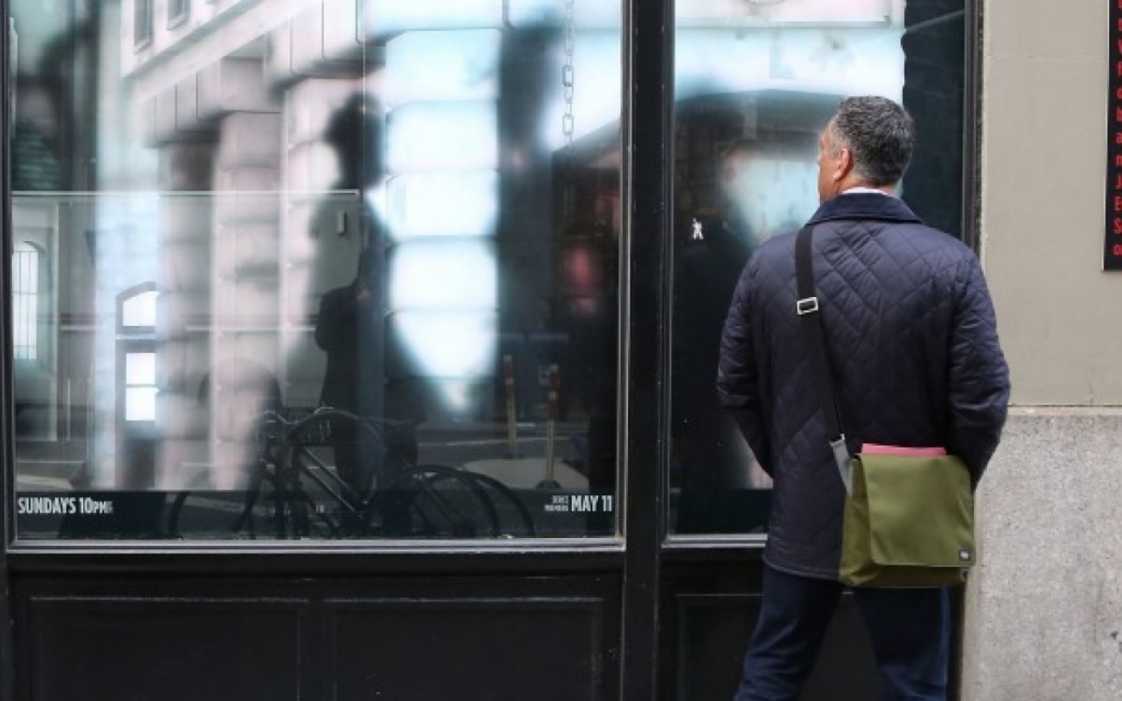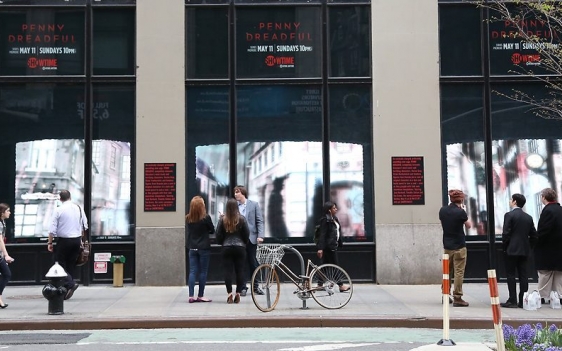 Innovation
This tech-intensive project utilized 26 computers, 180 square feet of LED panels, 14 video screens, 4 LIDAR lasers, Kinect depth sensors, and our proprietary display technology, called Live Vinyl. The main experience was powered by Unity, which enabled us to create our own interactive version of Victorian London from scratch.

The virtual world was developed to transition through a series of different effects depending on the level of pedestrian interaction. At times, bright moonlight would shine down on the streets, or wind storms would blow fog through and extinguish the flames of street lanterns. Other effects included torrential rain flooding the town or animals attacking from off the screen. All the while, the artificially intelligent characters continued to interact with pedestrians.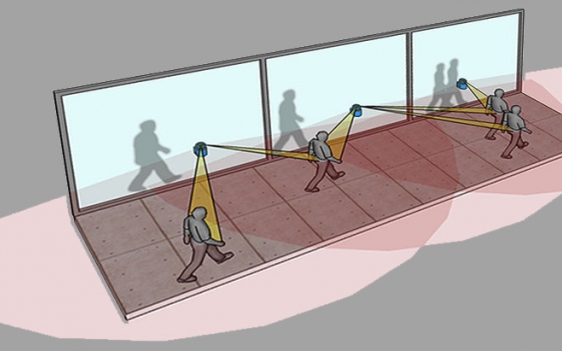 Live Vinyl
Combining high-resolution vinyl print with low resolution LED walls, we developed Live Vinyl to create a display that was simultaneously image and video. Using projection mapping techniques and precision alignment, we brought printed images to life. This resulted in compelling and dynamic imagery: wolves, horse carriages, fires, crows, and other happenings would seem to pop out of the experience as people played within the world of Penny Dreadful.
Augmented GIF Photobooth
Using Kinect v2, pedestrians were digitally projected into a scene from Penny Dreadful to create their own shareable GIF. Using depth data from the Kinect sensor, we created 3D versions of each pedestrian, removed the background, and composited them onto the set of Penny Dreadful. So their image merged seamlessly with the set, we adjusted color, applying virtual light sources to the image to create a cohesive GIF. Pedestrians were sent a link via text to a personalized microsite where they could view and share their GIFs across Facebook, Twitter, and Tumblr.
Peephole Kinetoscopes
Digital kinetoscopes lined the facade allowing people to glimpse into themes of the new TV series. These peephole displays were a huge attraction and created an eerie, voyeuristic experience. Some of the peepholes had interactive controls that allowed viewers to pan around virtual rooms and toggle through props from the show. Others had more emotion-grabbing tricks to scare the viewer.
Display Wall
A series of cinemographs showcased the main characters as living portraits. The portraits seemed frozen in time, only to occasionally move and reveal hidden aspects of each character's personality. On the same wall, a large screen displayed the Penny Dreadful trailer; giving pedestrians a more in-depth glimpse into the show.