Back
Horizon Pharma
Horizon Pharma: Krystexxa Interactive Mirror
Opportunity
Future Colossal partnered with Mechanism Digital to bring a body-scanning, interactive mirror to the American College of Rheumatology's 2016 Annual Meeting and the 2017 Congress of Clinical Rheumatology. This engaging installation showcased how conditions affect a simulated body and let participants explore misconceptions about Gout and Gout treatments.
Client
Mechanism Digital
Brand
Horizon Pharma
Role
Design & Development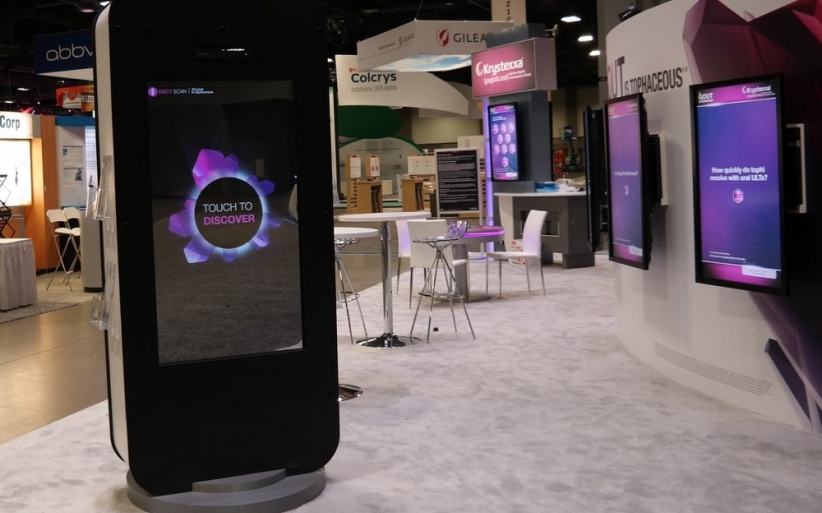 Innovation
Working with Krystexxa, we were able to turn their message about gout treatments into an easy to understand and engaging interactive installation for physicians.
The mirror used a Kinect depth sensor to scan the user's body, determine their silhouette, and display a corresponding skeleton. Users could then touch different joints of the skeleton to view a simulation of gout up close. The mirrored surface of the screen, allowed users to see their own reflection as they interacted with the skeleton to personalize the experience and help users to understand gout from a personal perspective.