Back
Sports Illustrated, Honda
Sports Illustrated: Seatbelt Selfie
Opportunity
For the 2017 NHL All-Star event, we gave hockey fans the opportunity to capture and share their performance of the ultimate karaoke song: Queen's "Bohemian Rhapsody." Showcasing the features of Honda's CRV this activation created social content and word of mouth.
Client
Octagon
Brand
Sports Illustrated, Honda
Role
Design, Development, Fabrication, Install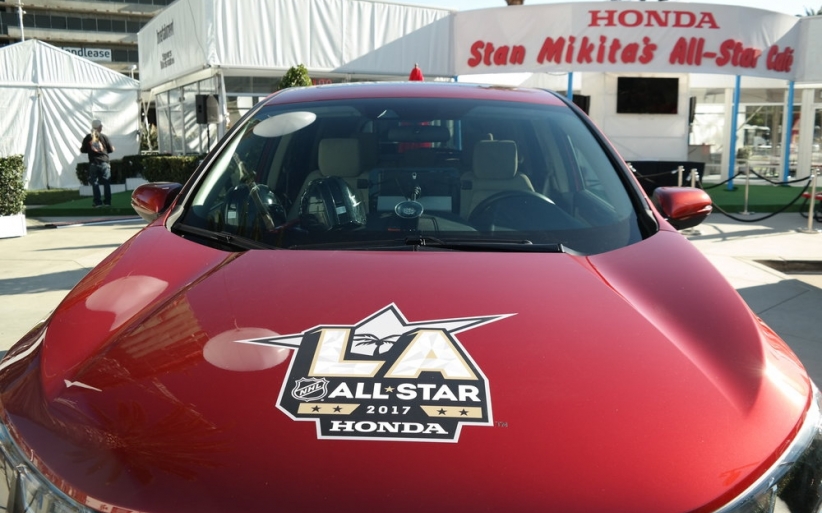 Innovation
Housed inside Honda's 2017 CR-V, our experience highlighted the car's top-notch sound system and sleek interior. Keeping the car's aesthetic in mind, we fabricated a tablet case that retained the integrity and elegance of the 2017 CR-V, while simultaneously drawing user's attention to the activation.

When users sat in the car, they sang along as the lyrics scrolled across the tablet in traditional karaoke fashion. While users sang, a branded photo was captured and a recording of their performance was made available via a shareable YouTube link that could be sent via SMS or email. Fans of all ages lined up to have a chance to be a star.